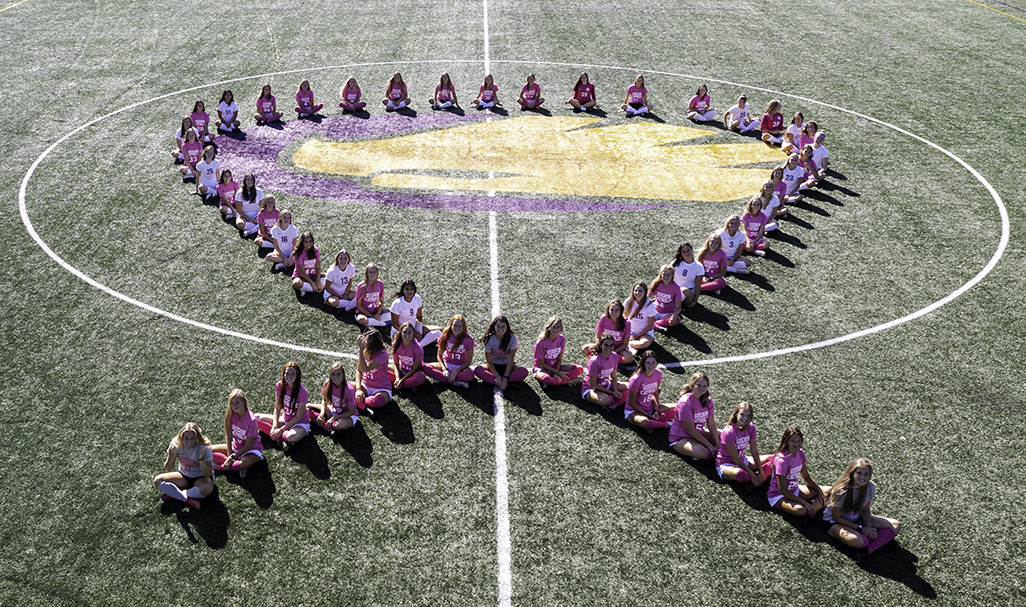 On Saturday, August 28th, the Carmel Lady Greyhounds swapped out their traditional blue and gold uniforms for pink.
"It's probably one of the most fun games of the year, because all the girls are excited to wear their pink and paint their hair and get out there and play hard," said Jerilyn Roper, whose daughter, Emily, is a senior.
They're all playing for someone – for Emily, it was her neighbor, Tracy Haywood, who they lost to cancer.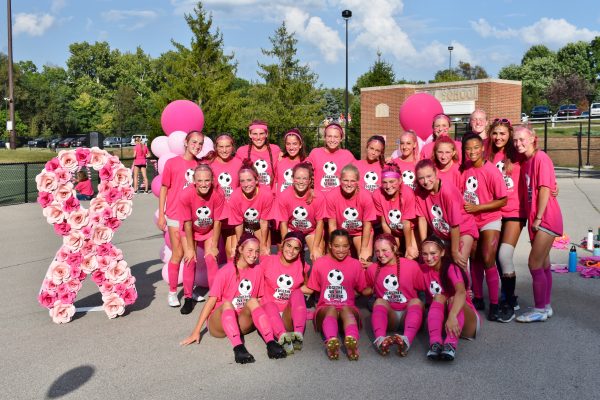 "Everybody could put in the name of somebody that they were playing for or in memory of," Roper said. "They take it to heart."
Michele Cabellon's daughter, Ava, played for her Nana, Pat Laciak, a two-time breast cancer survivor, who made a pink ribbon out of flowers for this year's game.
"It started as an idea we saw on Pinterest and she took off and ran with it," Cabellon said.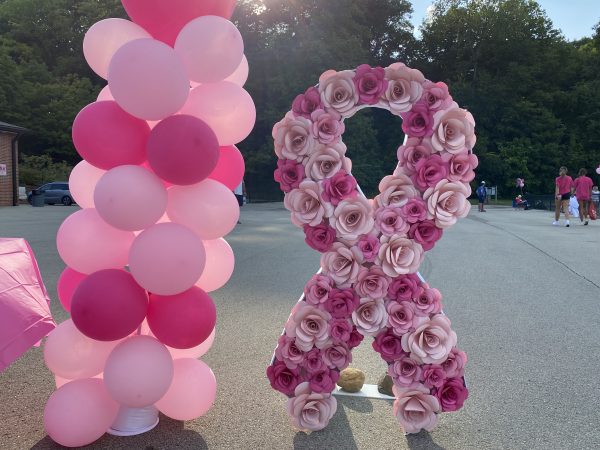 The Pink Out game has become a tradition – one that's embraced by the team and their families.
Along with raising awareness, the team also raised money – through donations, a dining fundraiser with Noble Roman's Pizza, and t-shirt sales.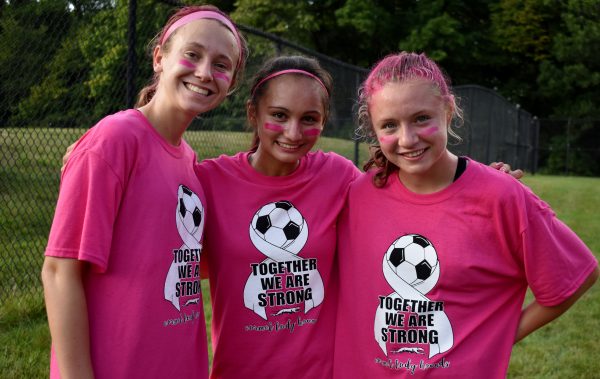 On September 11th, the Golden Eagles held their Cancer Awareness game.
Just like at Carmel, it's become a beloved tradition for the players and families at Guerin Catholic High School in Noblesville.
"The girls just give their heart out to who they're playing for and it touches their hearts as well as all the parents. We have grandparents and loved ones that come in and we also try to get the other school involved as well," said Julie Kiffmeyer.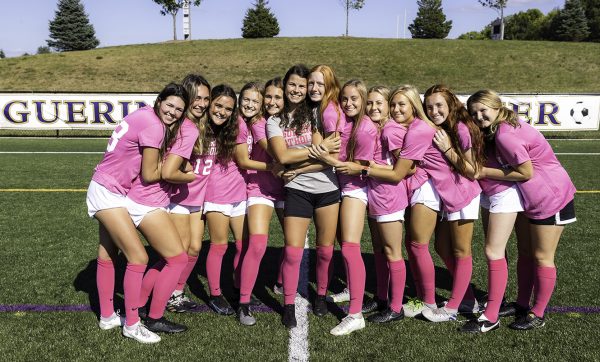 Kiffmeyer's daughter, Sarah, is a junior.
"She's playing for her grandpa, who died of cancer five years ago. His wife, my mother-in-law, will be here. And she was very touched that Sarah was playing for Grandpa."
As they introduced the players before the game, they also announced the person they were honoring. For some, it was a friend. For others, it was a family member. But all the girls had someone to play for.
"It was amazing, as I was putting the program together, how many people are touched very personally by somebody with cancer," Kiffmeyer said.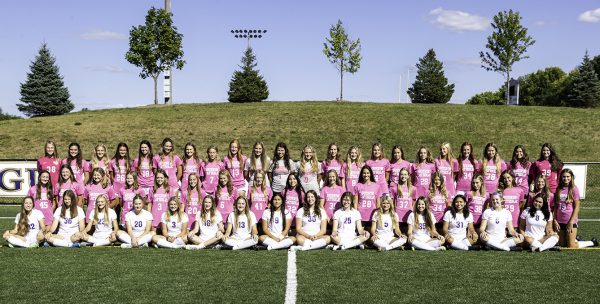 "It just reiterates how much cancer is a part of all of our lives. We all have been affected by it," said Stephanie Lesher, Program Manager for the Catherine Peachey Fund. "These games are happening because people are so touched by the cause. They love someone who has suffered and they want to do something to help."
Guerin Catholic is where it all started.
"Mary Quinn, a longtime supporter of the Catherine Peachey Fund, had daughters who played for Guerin and she was the team mom and she initiated this five years ago," Lesher said. "The Carmel High School team heard about what Guerin was doing and they got in touch and Mary and I met the team mom at Carmel and they've been doing it for four years now."
Through donations, a raffle, and a fundraiser with Smoothie King, Guerin also raised money for the Catherine Peachey Fund.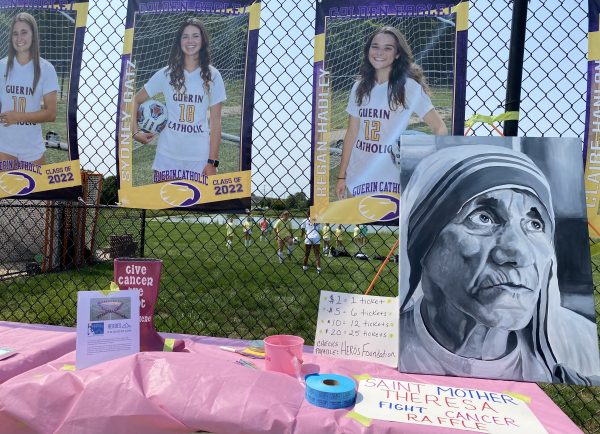 "It's very emotional for me to walk up to these games and see people who aren't directly affiliated with the Catherine Peachey Fund supporting it financially and organizing fundraising events – it's very humbling," Lesher said. "I don't take it at all for granted. I'm incredibly grateful."
She also hopes it inspires the next generation of leaders.
"There are girls out there who are going to be doctors or maybe decide, 'I want to be an oncologist or a breast surgeon,'" she said. "These games not only raise dollars for the Catherine Peachey Fund, they also create an awareness of the cause and ways that you can make an impact."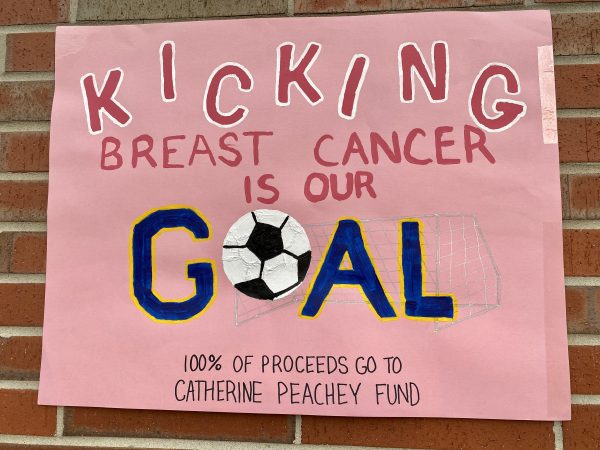 With some of the best cancer research in the world happening in Indiana – ultimately, the goal of the Catherine Peachey Fund is not to continue.
"We never imaged the Catherine Peachey Fund would need to exist 27 years later," Lesher said. "But in fact, it does."
To help us "kick" breast cancer in Indiana, go to: https://givergy.us/peacheysoccer/?controller=pledges&category=All%20Pledge.
The Catherine Peachey Fund is part of the Heroes Foundation family. The Peachey Fund provides support to researchers in Indiana who think creatively and challenge the status quo of breast cancer treatments by targeting research and programs best positioned to move from the bench to the clinic.
The Heroes Foundation serves the Indiana cancer community by providing meaningful support to cancer patients, education to promote cancer prevention, and resources to advance research for a cure. To join our mission, go to: https://www.heroesfoundation.org.