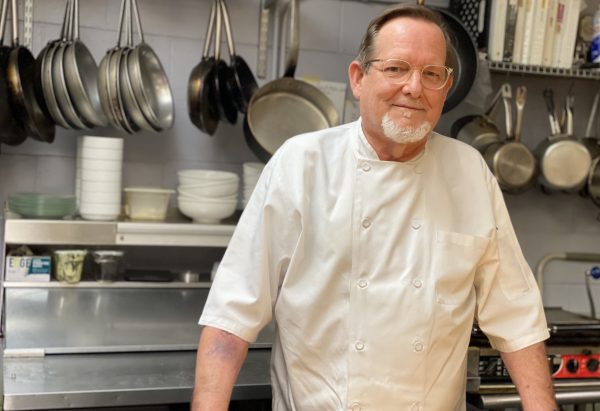 Life in the restaurant business started at the bottom for Chef Tony Hanslits.
"After school, I would go and clean the kitchen and take the trash out and mop behind the bar and do the bathrooms."
He worked his way up from the floors to the tables – bussing and cleaning – but he wouldn't change a thing.
"I have no complaints," he said. "I still have to sweep and mop."
When he was 16, he started at Ponderosa Steak House in South Bend – and by the time he graduated from high school, they made him assistant manager.
"My dad asked me if I was going to flip burgers the rest of my life," he said. "I'm like, 'Well, I'm in South Bend, Indiana and Notre Dame is all there is.' They didn't talk about other careers, especially in the early '70s."
With his father's encouragement, he explored culinary school and ended up at Johnson & Wales University in Rhode Island.
"I was in their fifth graduating class in 1979."
He returned to Indiana with a degree, but he was still lacking something else.
"I didn't think I knew how to cook and I didn't have much self-confidence," he said. "So, I went back to working at Ponderosa in Elkhart."
There, he didn't just learn to cook – he learned the restaurant business.
"I learned food cost, labor cost, purchasing, hiring, firing, training," he said. "It's not just coming up with the next great dish. It's, 'Do you know how to fix the ice machine on a Saturday night so you don't have to call somebody out and get charged for it?' That's part of being a chef."
He went on to work at The Carriage House in South Bend, where he met his wife, Rosa.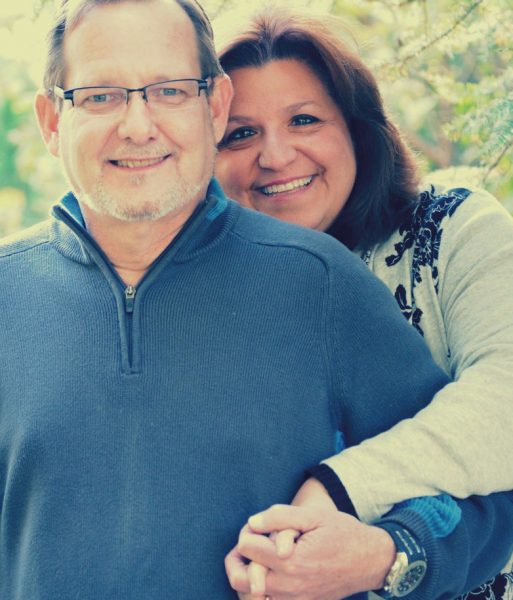 "She was there for brunch and she knew my sister growing up in high school. I went out to get a cup of coffee and I saw her out there and she came back and said hi. We started dating and we've been together 40 years."
The Carriage House is also where he met Peter George, who opened Peter's Restaurant in Fountain Square in 1985 and hired him as chef.
From there, Hanslits helped bring Indianapolis into the culinary culture as a rising destination for foodies – from Malibu on Maryland and 14 West to Something Different/SNAX, Tavola di Tosa and Tosa Europa Café.
As Indy's star rose, so did his.
"This city has been so awesome to me. It's built my career and made me the chef I am – because it's all happened here."
After running restaurants and owning restaurants, Hanslits felt called to something bigger.
"It was kind of full circle," he said. "I didn't do this by myself. So, it was time for me to go back and give back to younger kids. That's why I really wanted to get into education."
For a decade, he helped grow the future of the Indy food scene as director of culinary education at the Chef's Academy.
During that time, his next venture was born.
"When we closed the restaurant, a close friend of mine gave us a small amount of money and said, 'Do something for yourself and see what you can figure out.' So, we bought a little pasta machine and it sat in my basement for years. Finally, one day I brought it up from the basement and said, 'Well, let's plug it in.' We put flour in and shot out pasta. It was like, 'Holy smokes! This is pretty cool.'"
Named after their daughters, Nicole-Taylor's Pasta Market & Backroom Eatery began as a kitchen and grew into much more.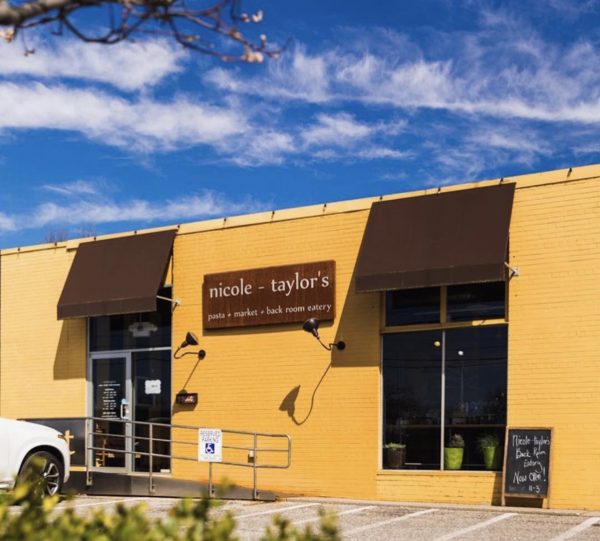 Today, it's a place where they serve food for carry out or dining in and host chef's tables and private events.
On July 23rd, they hosted a dinner for the Heroes Foundation and its Team JOEY program, which raises money for pediatric cancer research and delivers LEGOs to young oncology patients.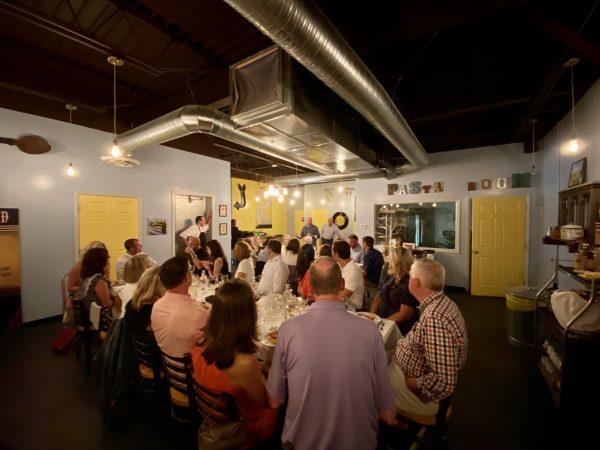 Both Tony and Rosa have battled cancer and it's a cause near and dear to both of them.
This summer, the Indy culinary community lost fellow chef and friend, Greg Hardesty, after a yearlong battle with leukemia.
The loss hit Hanslits hard.
"Watching them go through what they went through and kind of living that myself – I was blessed with not such a severe cancer as Greg had. It just hit really, really close to home and it's going to be a big loss. He was such a big mentor to so many people."
From moving up to giving back and paying it forward – for Hanslits, that's what life is all about.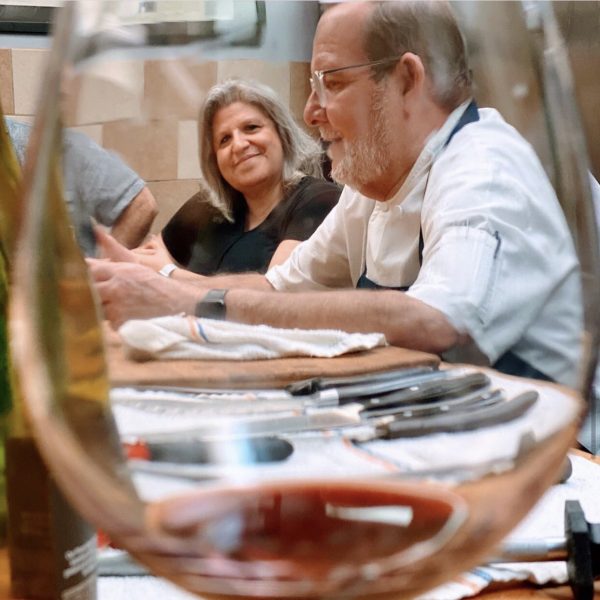 "I'll never stop," he said. "As long as I can cook and as long as I can do something."
To him, it means everything.
The Heroes Foundation serves the Indiana cancer community by providing meaningful support to cancer patients, education to promote cancer prevention, and resources to advance research for a cure. To join our mission, go to: https://www.heroesfoundation.org.