Breast cancer is an equal opportunity disease – it doesn't discriminate.
And the Catherine Peachey Fund wants to ensure that breast cancer treatment doesn't discriminate either – by supporting research and programs that promote diversity and equity in patient outcomes.
Black women in Indianapolis have a 41% higher death rate from breast cancer in comparison to white women. And while minorities comprise 40% of the United States population, they're historically underrepresented in clinical trials – meaning a substantial subset of Americans are not fully benefitting from clinical and biomedical developments.
To combat this, the Catherine Peachey Fund supports research projects that focus on improving outcomes for Black women through better communication and connection.
"I am currently working on two projects that are focused on increasing participation of Black and Brown women in breast cancer research," said Kathi Ridley-Merriweather, Communication and Outreach Coordinator with the Susan G. Komen Tissue Bank at the IU Simon Comprehensive Cancer Center.
"As a Black woman, it is important to me that through this work, I have been able to positively affect the clinical trial participation of minoritized groups, and therefore in this small way have increased the levels of racial diversity and equity in my recruitment efforts," she said. "I believe that my partnership with and monetary support from the Catherine Peachey Fund is integral to my ability to perform the community outreach necessary for successful completion of these studies."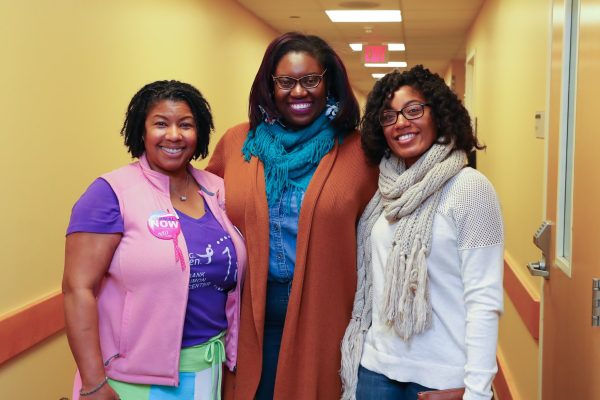 Pink-4-Ever Ending Disparities is a local not-for-profit with a mission to eliminate breast cancer disparities for Black women through advocacy, education, research, and empowerment. The Catherine Peachey fund became involved with the organization in 2017 and has provided critical support ever since.
"The Catherine Peachey Fund has been a consistent supporter of our work to eliminate disparities through their monetary support of our annual Breast Health Summit," said Executive Director Lisa Hayes. "Our relationship with the Catherine Peachey Fund has also led to establishing impactful working relationships with various researchers affiliated with IU School of Medicine and the IU Simon Cancer Center. Pink-4-Ever Ending Disparities and the Catherine Peachey Fund form a formidable front in the breast cancer fight."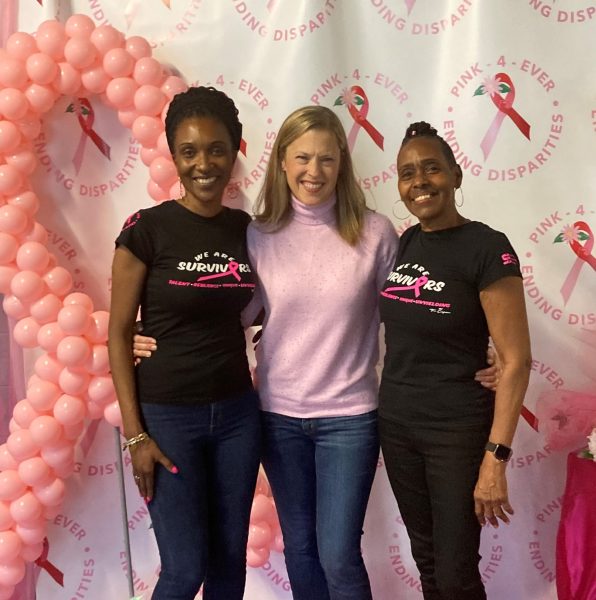 The Catherine Peachey Fund supports researchers, physicians, and patient education programs like the Amelia Project and the Pink-4-Ever Ending Disparities Breast Health Summit.
"We salute all who work tirelessly to end disparities in breast cancer research and outcomes and want to especially honor these Peachey Fund grantees during Black History Month," said Program Manager Stephanie Lesher. "The Catherine Peachey Fund works to make a real difference in the patient experience and outcome by selecting research and programs that we believe will efficiently move from being an idea or project in a lab to being a reality in the diagnosis and treatment of breast cancer."
February is Black History Month, but the Catherine Peachey Fund works year-round to level the playing field when it comes to breast cancer research, diagnosis, and treatment.
The goal is to give everyone the tools they need to prevent, detect, and beat breast cancer – and to eventually make it a thing of the past.
To support the Catherine Peachey Fund, go to: https://www.heroesfoundation.org/peacheyfund/donate
 The Catherine Peachey Fund is part of the Heroes Foundation family.
 The Heroes Foundation serves the Indiana cancer community by providing meaningful support to cancer patients, education to promote cancer prevention, and resources to advance research for a cure. For more information, visit https://www.heroesfoundation.org.