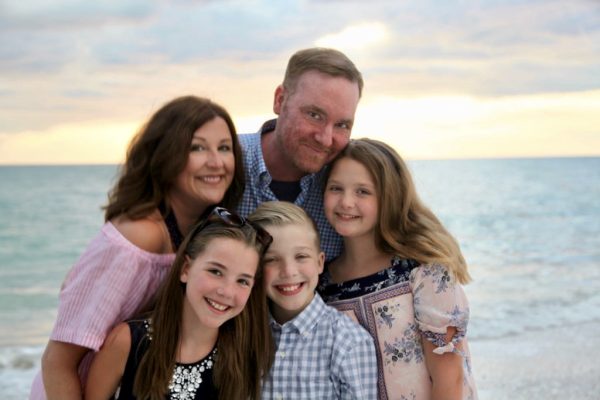 Julie Drew grew up in suburban Detroit.
When it was time to start thinking about college, she didn't know where she wanted to go – but she did know where she didn't want to go.
"Michigan State was my last choice and Michigan was 15 minutes away – I didn't even apply," she said. "I wanted to get away a little bit."
She ended up applying to Indiana University on a whim.
"A friend of mine had an extra application and I literally filled it out in the cafeteria in pencil. I didn't know anything about it."
The first time she visited Bloomington, she found everything she was looking for and more.
"It was IU versus Duke in the Final Four – that was spring of 1992," she said. "Spring and Bloomington and the games and oh, it was just a magical place. I was like, 'That's where I want to be.'"
She came to Indiana, met David, and never left.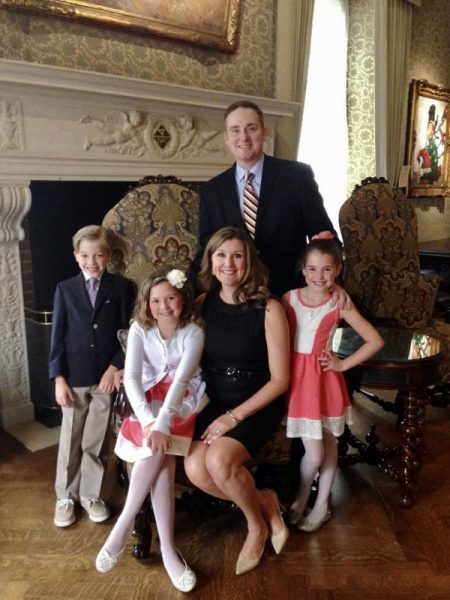 Julie and David settled down, built a family, and made a life – a very happy one.
Then one day, everything changed.
"He said he wasn't feeling great. And then he called me up(stairs) and he said, 'Something's wrong. It's really wrong.' And then all of the sudden, he started speaking jibberish and I couldn't understand him," she said. "I thought it was a joke. Knowing David – he's a jokester, he likes to make people laugh. So, I'm like, 'This is a joke, right? This is a joke.' I finally said, 'You've got 10 seconds and I'm going to call 911.'"
Later that evening, they found out he had a brain tumor.
In February of 2016, David was diagnosed with stage 4 glioblastoma.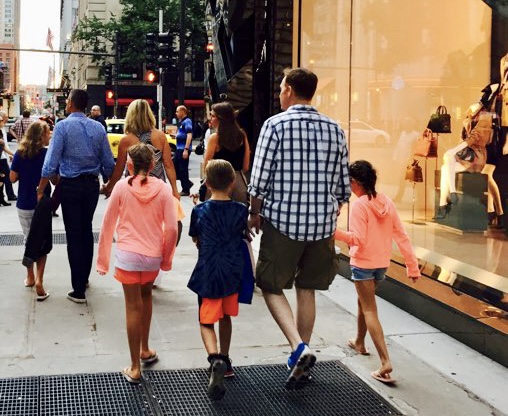 He put up a brave fight – enduring surgeries, chemotherapy, radiation, and clinical trials – anything to extend his life and his time with his family. But a stroke in October of 2017 derailed his treatment and by the end of December, he was gone.
A grieving wife focused on healing her family – Julie soon found herself in a battle of her own.
"Just 10 months later, I was diagnosed with breast cancer."
For more on Julie's journey and how she fought for her husband, her health, and her family's happiness, tune into episode 5 of the Summits Podcast.
You can view the Summits Podcast on the Heroes Foundation YouTube channel (make sure to subscribe and enable notifications) or download it anywhere you get your podcasts.
What's your cancer story?
Share it with us at: contactus@heroesfoundation.org.
The Heroes Foundation serves the Indiana cancer community by providing meaningful support to cancer patients, education to promote cancer prevention, and resources to advance research for a cure. To join our mission, go to: https://www.heroesfoundation.org.