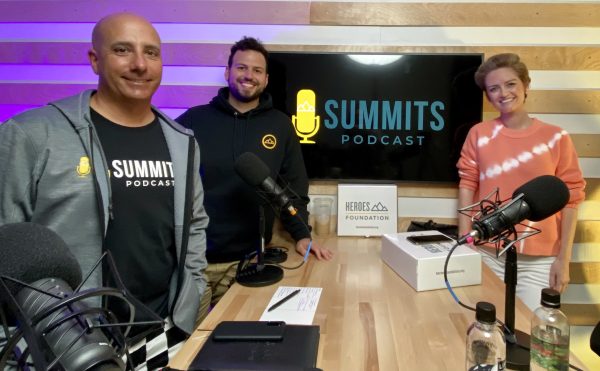 After a year-long battle with stage 3 colorectal cancer, FOX 59 morning news anchor Lindy Thackston finished her last treatment in mid-April.
A day she dreamed about for months – she didn't expect the guilt that came with it.
"There are so many different feelings you have throughout the whole thing, because you're going through it and all you want to do is survive," she said. "And then you do and you feel bad you did. I'm ringing the chemo bell, and I'm looking at people I know in there that are chemo for life."
4 surgeries. 15 rounds of chemo pills and radiation. 10 rounds of IV chemo. 24-day hospital stay. Countless ER visits. More pain than I can put into words, but also more joy. Time to heal now! #cancersurvivor pic.twitter.com/AqUBoX7O24

— Lindy Thackston (@lindythackston) April 12, 2021
The unknowns she faced fighting cancer didn't suddenly go away once she stopped.
"I don't know why some people make it and some don't – people who have the exact same cancer, the exact same treatment, do the exact same things – I don't know. And now that I'm finished with treatment, I'm dealing with, 'Ok, I've done nothing for a year but fight this thing and now I'm done.'"
Since then, she cut her hair – something she said was emotionally hard to do.
"Of course, it's like, 'Oh, I don't care about my hair. I want to live.' But that doesn't mean it's not hard to lose it."
Now, she's getting ready to reclaim her life.
Next week, she'll start easing back into work, early mornings, and the anchor desk.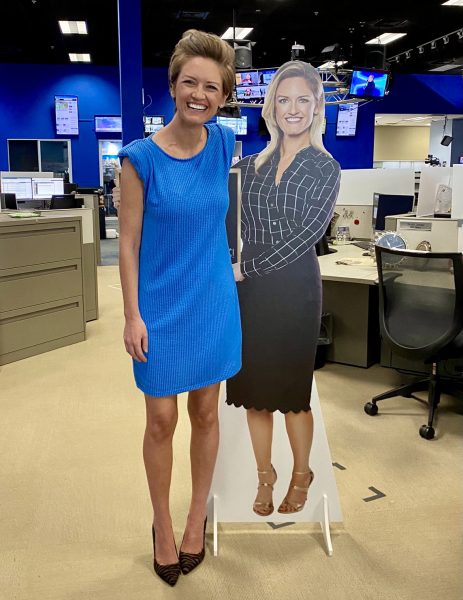 She's also preparing to resume her duties as the trackside reporter at the Indianapolis Motor Speedway – just in time for the Indy 500.
It's a place that's near and dear to her.
She knows she'll appreciate it even more this year.
"I think it's going to be really emotional. I try and visualize it a lot and go through it in my head so that hopefully when I get there, it's not too overwhelming – but it's just going to be."
Reuniting with friends, colleagues, and fans – for Lindy, "Back Home Again in Indiana" means back to health, back to life, and back where she belongs.
For more on Lindy's comeback story, watch episode 4 of the Summits Podcast.
You can view the Summits Podcast on the Heroes Foundation YouTube channel (make sure to subscribe and enable notifications) or download it anywhere you get your podcasts.
What's your cancer story?
Share it with us at: contactus@heroesfoundation.org.
The Heroes Foundation serves the Indiana cancer community by providing meaningful support to cancer patients, education to promote cancer prevention, and resources to advance research for a cure. To join our mission, go to: https://www.heroesfoundation.org.