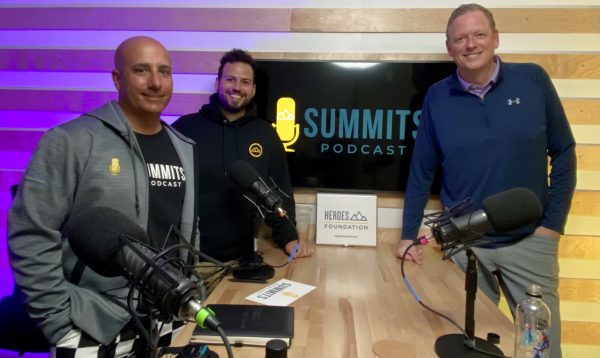 Seven years ago, Matt King got up and started his day like any other.
It's now a day he looks back on as the beginning of a journey.
"I put on deodorant one morning and there was a lump that was sizable that was not there the day before. I usually don't get too bent out of shape about stuff and I don't really think I was at that time."
But he did think enough about it to get it checked.
His doctor did a biopsy and it came back as melanoma.
"Right then and there, that's really concerning because melanoma is a very aggressive form of cancer."
Days later, he was in the fight of his life – and a fight for his life.
"Five days from when I noticed the lump to the point in time where I'm getting scans and scan results and it goes from zero to a million miles an hour because my scans came back that I had stage four melanoma that had metastasized all over my organs."
His doctors gave him six to 10 months to live.
A devastating diagnosis, there was still a silver lining.
"I had melanoma probably at one of the best times," he said. "We knew at that time there were things coming down the pipeline that were going to help."
He found a melanoma expert, Dr. Patrick Hwu at MD Anderson Cancer Center in Houston, who had just finished a trial on a new immunotherapy treatment.
"When you're facing death, you find a way," he said. "And we found a way to get in."
The trial was closed, but with the new treatment awaiting FDA approval, they started him on a cocktail of chemotherapy drugs to keep his tumors from growing until Keytruda hit the market.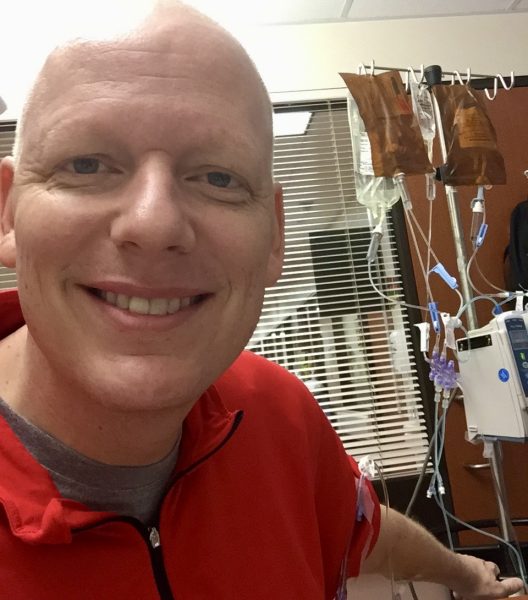 And once it did, he was one of the first patients to receive it.
"So in January of 2015, I started taking Keytruda every three weeks," he said. "It was then about four to five months later – after a couple of successive scans where we realized, 'Holy s***. This is working!'"
It was news he desperately needed.
"It was amazing because there were some dark times going through that. There were some really, really, really, really dark times," he said.
Trying to be a role model for his children while facing a potentially terminal diagnosis wasn't something Matt ever thought about – until he had to.
"Knowing that I have three boys at that time that were fifth grade, seventh grade and eighth grade – and I like to think they looked up to me and followed what my vibe was and what my energy was," he said. "I really paid a lot of attention to how I was going to react and respond and get myself through this situation, knowing that there's probably a good chance that I was going to die."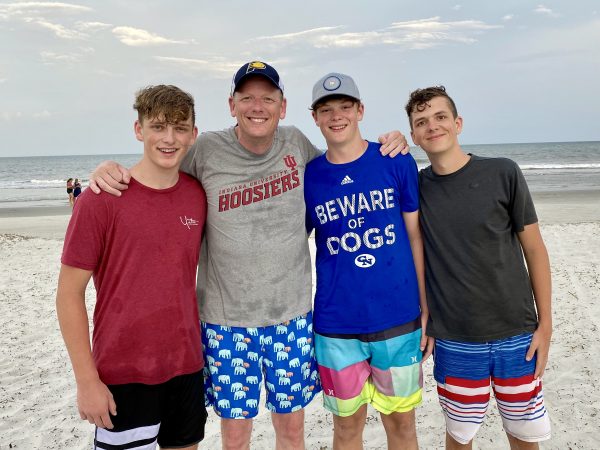 He started living his legacy every day.
Matt began to reinvent himself personally and professionally.
In the process, he had to let go of what cancer took away from him and appreciate the things it gave him – like the life-changing advice he received from a close friend.
"'Cancer will give you gifts along the way – if you watch out for them.' So, I watched out for them quite a bit and he was right."
When you're beating the odds, every day is a gift.
From months to live to almost five years living cancer free – Matt King doesn't take one day for granted.
To hear more of Matt's amazing story, watch episode 3 of the Summits Podcast.
You can view the Summits Podcast on the Heroes Foundation YouTube channel (make sure to subscribe and enable notifications) or download it anywhere you get your podcasts.
What's your cancer story?
Share it with us at: contactus@heroesfoundation.org.
The Heroes Foundation serves the Indiana cancer community by providing meaningful support to cancer patients, education to promote cancer prevention, and resources to advance research for a cure. To join our mission, go to: https://www.heroesfoundation.org.