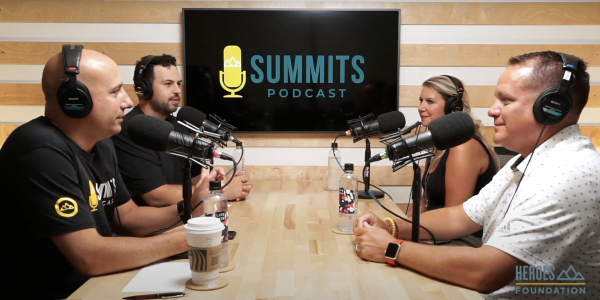 They lost their son. But the legacy of Mighty Mason has just begun.
Heather and Kevin Garvey on their son, their journey, and how they're taking their pain and putting it to work.
"We said, 'Something's got to change. That can't be the way that it is for other families.'"
For more, tune into episode 12 of the Summits Podcast.
You can view the Summits Podcast on the Heroes Foundation YouTube channel (make sure to subscribe and enable notifications) or download it anywhere you get your podcasts.
For more information on Mason Garvey or to support the Mighty Mason Funds, click on the links below.
Mighty Mason Fund for Palliative Care:
https://give.rileykids.org/campaign/mighty-mason-fund-palliative-care/c329973
Mighty Mason Fund for RMS Research:
Mighty Mason Fund – RMS Research – Campaign
What's your cancer story?
Share it with us at: contactus@heroesfoundation.org.
The Heroes Foundation serves the Indiana cancer community by providing meaningful support to cancer patients, education to promote cancer prevention, and resources to advance research for a cure. To join our mission, go to: https://www.heroesfoundation.org.