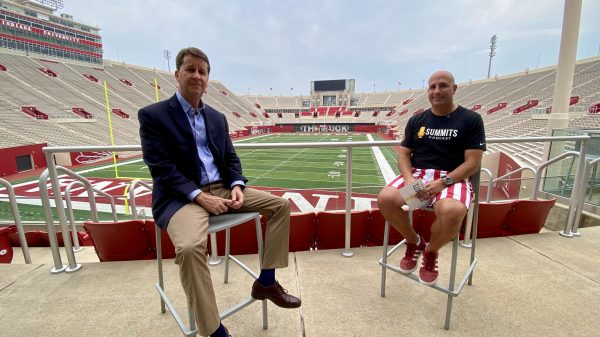 As Indiana football prepares to kick off its season, IU Athletic Director Scott Dolson talks about his journey from Northern Indiana to Bloomington, navigating his first year during the pandemic, the LEO (love each other) culture, and the excitement brewing for the Hoosiers from the turf to the hardwood.
For that and more, tune into episode 11 of the Summits Podcast.
You can view the Summits Podcast on the Heroes Foundation YouTube channel (make sure to subscribe and enable notifications) or download it anywhere you get your podcasts.
What's your cancer story?
Share it with us at: contactus@heroesfoundation.org.
The Heroes Foundation serves the Indiana cancer community by providing meaningful support to cancer patients, education to promote cancer prevention, and resources to advance research for a cure. To join our mission, go to: https://www.heroesfoundation.org.