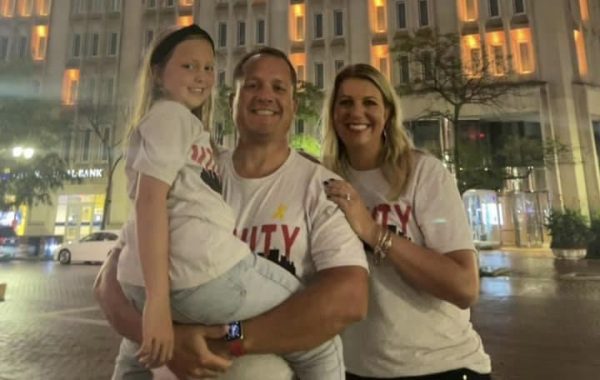 For the Garvey family, the month of September carries a lot of weight.
"It's a month that we care a lot about. We wish that there were twelve of them, not just one," said Kevin. "I think we place a tremendous amount of pressure on ourselves to fill the void that we feel."
It's been a little over a year since they lost their son, Mason.
At 7 years old, Mason Garvey was diagnosed with stage 4 embryonal rhabdomyosarcoma. For two years, he battled bravely, earning the nickname Mighty Mason.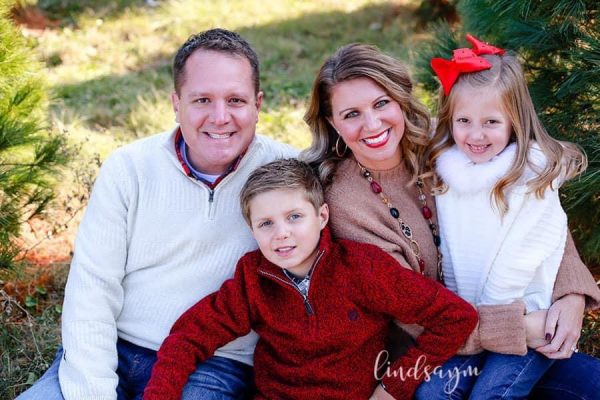 Today, his parents continue to fight – for their child and all children.
"We're hoping that there's a time when we don't have to do it anymore," said Heather. "But until that time, we're going to do everything we can to continue to raise awareness."
Along with awareness, they're also raising funds – for RMS research and pediatric palliative care.
The Garveys shared their experience on the Summits Podcast, reflecting on their journey, the needs it exposed, and the legacy they're building in honor of their son.
"In a way, it helps me justify what happened. I don't have a reason for it. I don't understand it. I don't know why us and why Mason," Heather said. "And so, you just have to think – and we've talked about it – there has to be a bigger picture. There has to be a reason. And as hard as that is, we just keep going back to that."
On September 1st, the Garvey family kicked off Childhood Cancer Awareness Month by accepting donations from the Heroes Foundation and board member Daniel Abdallah for the Mighty Mason Fund for Palliative Care at Riley Hospital for Children.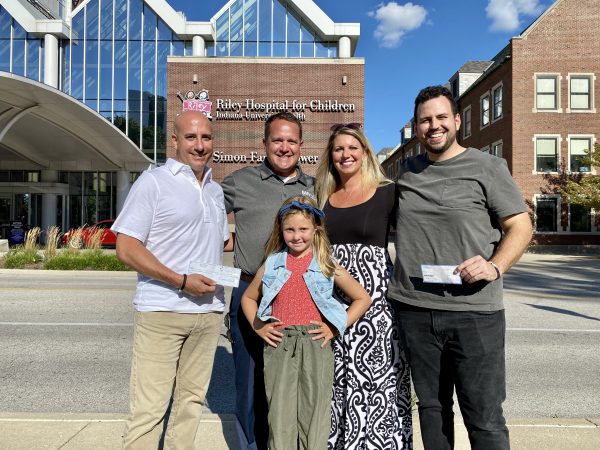 "It was a chance to continue to have conversations with people who we felt we had this instant connection with and that our paths had crossed for a reason much bigger than just doing an hour-long podcast," Kevin said.
That same day, they also found out that Riley was hiring the nursing coordinator position they were raising funds for prior to the funds being raised.
"It's going to be a go-between between palliative care and kids who are placed in hospice to make sure protocols are followed, necessary materials are available, and that they get what they need and what they deserve," Heather said. "And to have it happen on September first and to get that donation was just incredible. It's validating that we are making a difference."
The following Saturday, they continued a tradition they started three years ago – gathering Downtown on Monument Circle with other families affected by childhood cancer.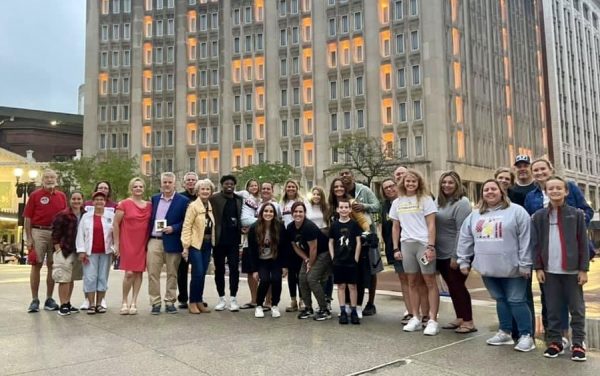 "We were just so excited and humbled that AES and Eli Lilly were lighting up gold to help us raise awareness for childhood cancer in Indianapolis," Heather said. "It's always such a powerful experience when we get all those families together. Every year, we have gone around and had people introduce themselves and tell their stories and it's just very moving."
For the families, it's an unexplainable bond. They're members of a club no one wants to belong to. These families, these children – and so many others – are the people they're fighting for.
"There are a lot of kids that need that type of compassion and commitment and support from the community. There are a lot of families that need it. And it's something that Heather and I are passionate about," Kevin said. "It's something we're always going to be passionate about. There is nothing more powerful than feeling that support wrapped around you. It encourages you in times that are really, really hard."
To many people, Mason Garvey is the kid who ran out of the tunnel with Kenny Moore at Lucas Oil Stadium.
So glad we were able to do this! Happy 9th Birthday bro!! pic.twitter.com/BThQ2iBuJ4

— Kenny Moore II (@KennyKennyMoe3) October 27, 2019
And they're just fine with that.
"They don't see him in a room in Riley with a needle in his chest getting chemotherapy. They don't see him being sick. They don't see him at the end of his life," Kevin said. "They see that picture and that's incredible for Heather and I, because that's what we want people to remember because that's who he was."
Mighty.
For more information on the Mighty Mason funds or to make a donation, go to:
https://give.rileykids.org/campaign/mighty-mason-fund-rms-research/c333852
https://give.rileykids.org/campaign/mighty-mason-fund-palliative-care/c329973
The Heroes Foundation serves the Indiana cancer community by providing meaningful support to cancer patients, education to promote cancer prevention, and resources to advance research for a cure. To join our mission, go to: https://www.heroesfoundation.org.