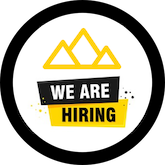 The Heroes Foundation is seeking a passionate, driven, self-motivated individual to develop and lead the prevention arm of their mission, Project Militia, and coordinate Fit4Heroes, a growing event with untapped potential and unlimited opportunity.
"I'm very excited to start this new chapter for the Heroes Foundation," said Chairman and Co-Founder, Vince Todd, Jr. "The right person will be able to achieve results that will drive exponential growth for the Heroes Foundation and help us reach new levels of support for the Indiana cancer community."
Funding for the new position was made possible by donors through a private campaign.
"I want to thank the individuals that contributed," Todd said. "We appreciate their ability to buy into our vision for this area of growth and understanding of the importance and necessity of this investment to do so."
Now, they're looking forward to taking the next step – and making that vision a reality.
"We are excited to find the right new team member," said Executive Director Kelly Smith, "one who has the skillset this position requires for success, along with a true passion to beat cancer."
The mission of the Heroes Foundation is to provide meaningful support to cancer patients, education to promote cancer prevention, and resources to advance research for a cure.
For more information on the Heroes Foundation, visit heroesfoundation.org.
For a complete job description, click here.
Interested and qualified candidates are encouraged to send their resume and cover letter to contactus@heroesfoundation.org.