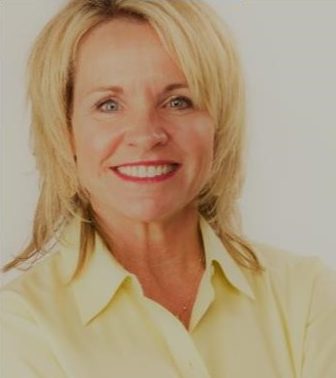 Heroes Foundation Hires Andra "Annie" Martinez as Executive Director
INDIANAPOLIS—The Heroes Foundation, a leading supporter of the cancer community across Indiana, today announced the hiring of Andra "Annie" Martinez as the organization's Executive Director. The veteran fundraising, development and communications professional will leverage her 27 years of experience in the nonprofit sector to accelerate growth and impact in this vital role.
Martinez was most recently Vice President of Communications and Development at Firefly Children & Family Alliance, where her work resulted in recurring funding streams that directly benefitted marginalized communities. Her career there culminated with seeing the organization through the merger of the two longest-standing social service agencies in Indiana, Families First and Children's Bureau Inc.
"The Heroes Foundation is in a period of rapid expansion. Having Annie on board at this time to lead our organization aligns perfectly with our goals and mission," said Vince Todd Jr., Heroes Foundation Chairman and Co-Founder. "Her experience and energy will enable us to support more patients and their families, broaden cancer-prevention education and further underwrite cancer research. We're thrilled to welcome her to the Heroes family."
"I've always been drawn to opportunities where I can build something new and execute a mission that speaks to me. The Heroes Foundation role fits that bill. It's incredibly inspiring what the Todds have done in 22 years. I want to build on what these committed individuals have accomplished," Martinez said, referring to Vince Todd Jr. and his wife and Co-Founder, Cindy Todd.
Martinez's connection to the Heroes Foundation's mission is personal. As just one example, her father passed away in 2013 after battling cancer.
"You don't think about it until you get the diagnosis and you hear the C word. My family was the same as everybody else. You don't know what to do, where to go, what to say. It's a lonely place for people," she says.
Prior to Firefly Children & Family Alliance, Martinez worked as the Director of Development at Music for All, Regional Director of Development at Florida Atlantic University, and Director of External Relations at the Center for Education and Research in Information Assurance and Security (CERIAS) at Purdue University.
About the Heroes Foundation
The Heroes Foundation serves the Indiana cancer community by providing meaningful support to cancer patients, education to promote cancer prevention, and resources to advance research for a cure. The organization was co-founded by cancer survivor Vince Todd Jr. and his wife Cindy Todd in 2000. Visit heroesfoundation.org for more.