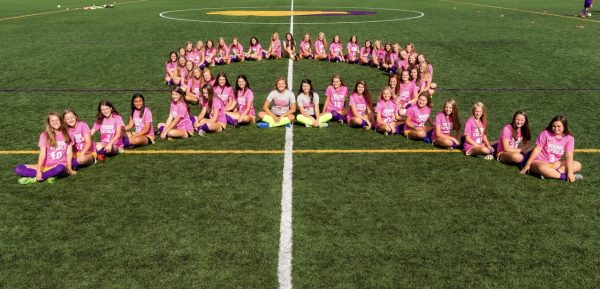 Last week, the Catherine Peachey Fund announced $70K in new gifts to fund breast cancer research in Indiana.
"Our whole mission is funding research," said Program Manager Stephanie Lesher. "We help our researchers get the data that they need to go get the bigger dollars. That's our niche."
A gift of $10K was given to the Susan G. Komen Tissue Bank at the I.U. Simon Cancer Center to fund their intern program and $45K was gifted to Joseph Ipe Ph.D's research at the Indiana University School of Medicine to study penetration of cancer drugs to improve the treatment of metastatic tumors.
"Metastatic breast cancer leads to so many poor outcomes, so it's so important that we forward the research in that area," Lesher said. "And we couldn't be more thrilled to be helping with that."
The Purdue University Women's Global Health Institute will be granted $15K annually for three years to create the Catherine Peachey Breast Cancer Research Award, which will support new research focused on prevention and early detection of breast cancer.
The goal is to find young researchers with novel ideas and equip them with the right tools to make groundbreaking progress in the fight against breast cancer.
"We like to fund research best positioned to move from the bench to the clinic," Lesher said. "I would love to think that we're going to help accelerate the work of future superstars."
The Catherine Peachey Fund was started in memory of Cathy Peachey, one of the founders of the Indiana Breast Cancer Coalition. Since 1994, the Peachey fund has granted more than $3.4M in support of life-changing research for breast cancer.
The Catherine Peachey Fund is a member of the Heroes Foundation family.
The Heroes Foundation serves the Indiana cancer community by providing meaningful support to cancer patients, education to promote cancer prevention, and resources to advance research for a cure. To join our mission, go to: https://www.heroesfoundation.org.