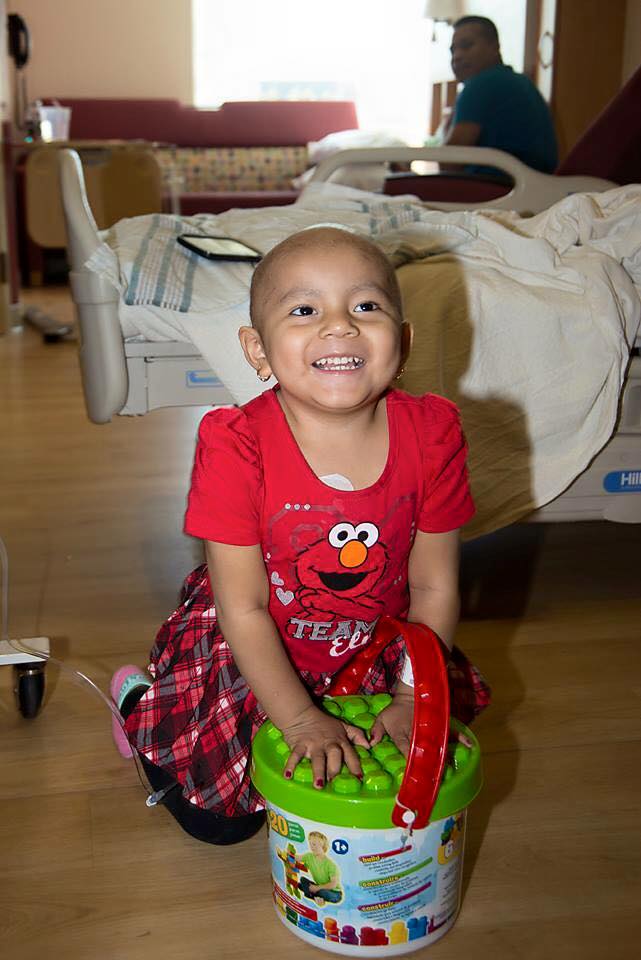 There you are, all comfortable in your warm office sending emails, leading meetings, doing important stuff. And here we are, asking you to participate in a Team JOEY Corporate LEGO Program. But what does collecting LEGOs really mean? We decided to show you …
The drive begins.
The Heroes Foundation invites corporations, organizations and individuals interested in participating in a LEGO drive to serve as a collection spot for LEGOs and/or take up monetary donations to go toward the purchase of LEGOs. We can work with your HR, communications or other personnel to offer up ways your drive can move forward.
The following wonderful companies are committed to drives through 2015!

• Eli Lilly, Corporate Human Resources: Nov. 1-Dec. 2
• Medexcel: Nov. 9-27
• eImagine Technology Group: Nov. 15-Dec. 15
• Musicality Arts: Dec. 1-20

The LEGOs collected during these drives will be delivered by Santa Claus — yes, the big man himself — to local pediatric cancer patients who are spending the holidays in the hospital.
We pick 'em up!
Once a drive is complete, we pick your LEGO kits and/or donations.
Allegion wanted to break the collection record and did it last month! On Oct. 2, we picked up an amazing 183 LEGO sets. Congratulations on the record-setting collection!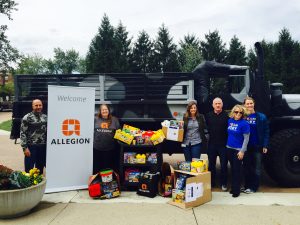 They feel love and joy.
We honor the memory of Joey Keller and other children who fight cancer by delivering the LEGOs you collect to hospitals around Central Indiana. We see firsthand how these LEGOs allow pediatric cancer patients the opportunity to be kids and let their natural imagination, playfulness and curiosity to come out and to possibly distract them, even for just a while, from the reality of their situation.
On Oct. 19, children at Riley Hospital & Riley Child Life Zone received LEGOs and gave us reasons to feel heartened and full of love. One little boy was so excited to get his LEGOs that he tore them open — even trying to open the bag with his teeth! An adorable little girl in a red Elmo shirt twirled and blew kisses to the Indiana Pacers Pacemates, who joined us for the LEGO give. Another young girl was not feeling well, so singers from Musicality Arts sang You Are My Sunshine, and she closed her eyes and smiled. The young volunteer singers also sang to another baby girl, who clapped with excitement.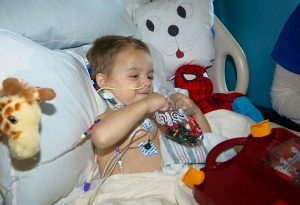 In all, 70 kits were provided to the hospital on Oct. 9. TheMusicality Arts representatives also sang in the Child Life Zone, where the performance was syndicated and shown live to patients around the hospital. The recording of fun songs (Uptown Funk was the crowd favorite) will continue to be shown daily on the Riley channel so all patients can tune in to see and hear them. (See more photos from this awesome day on Facebook.)

You can start a drive!
The Heroes Foundation can make you a hero for pediatric cancer patients. For more information in participating, please contact Team JOEY Program Manager Kelly Canada at kcanada@heroesfoundation.org or 317.983.6580 x4006.
Your inspiring story can go here. Make it happen!