Events

An Evening With Heroes
The Heroes Foundation's An Evening With Heroes event is our annual gala celebration, where we reflect on the past year's victories and prepare for another year of fighting for the Indiana cancer community.
REGISTRATION: Join us Saturday, January 20, 2018, for the 18th annual "An Evening With Heroes" gala at the JW Marriott, Indianapolis. Special guest Samantha Smith will deliver the keynote address. She is the wife of the late Andrew Smith, a Butler University basketball standout and team leader who fought cancer until 2016. (To request a printed invitation and RSVP card, please contact us at contact@heroesfoundation.org.) 
HOTEL: Rest easy with reduced room rates at the JW Marriott. Winner of four distinct Condé Nast Traveler awards including Best Hotel in Indiana, the JW Marriott Indianapolis Downtown is a 33-story landmark. Rooms are $171 and deadline is Dec. 31 to guarantee at this price. Call 1-866-704-6162 or reserve online. 
2017 HEROES: A record-setting 740 heroes for the cancer community gathered to rally around the fight against cancer during the 2017 gala.
2017 FUNDS: $342,000 were raised through sponsorships, event ticket sales and sales of about 220 silent auction items.
CONSIDER SPONSORSHIP: Be a hero for the cancer community by becoming a sponsor of "An Evening With Heroes." Details here.
---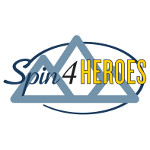 Spin4Heroes
Spin4Heroes is an indoor relay-style team spinning event. A team captain registers the team, recruits the team members, and then together they raise funds for the Heroes Foundation. Anyone can participate in Spin4Heroes! It doesn't matter if you have never been on a bike, take weekly spin classes, or if you compete on the local/regional cycling circuit. You can work out as hard (or as little) as you want! Remember, the bike is just the vehicle to achieve our end-goal — to provide meaningful support to cancer patients, education to promote cancer prevention and resources to advance research for a cure.
Thanks to support from participants, sponsors and volunteers, Spin4Heroes on March 11, 2017, raised a total of $64,000 to back the Heroes Foundation's cancer fundraiser and initiatives around support, research and prevention. Held for the first time at the Indiana Farm Bureau Football Center, 65 teams of four people each took to the turf where the Indianapolis Colts practice. A surprise to all, Coach Chuck Pagano stopped by to encourage the crowd, remind them of the reason behind the spinning, and ride alongside Spin4Heroes fundraisers.
Heroes young and older spun for four hours to show their support of the cancer community, get in a great workout and have fun. They jumped in the bounce house, took photos with a giant Colts inflatable and tossed corn hole bags. Many tested their reaction time on The Batak game (used by Indy 500 drivers), pushed through the Fitlivin obstacle course and ran around on the practice field!
---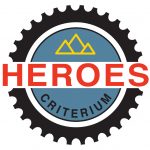 Heroes Crit & Fit Day
Mark your calendars for Saturday, July 28th for the 2018 Heroes Crit & Fit Day, taking place at Pendleton Falls Park in Pendleton, IN!
The Heroes Crit & Fit Day is an event centered on the Heroes Foundation's summit of cancer Prevention.  It is a day full of activities for the entire family centered on healthy lifestyles and wellness, education on cancer prevention, and some exciting bike racing.  Stay tuned for further details on this growing event.
---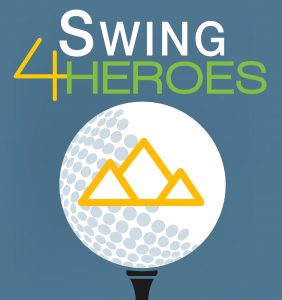 Swing4Heroes
Presented by Felderman Design-Build and Tito's Handmade Vodka
On September 15, 2017, the inaugural Swing4Heroes Pro-Am golf event, presented by Felderman Design-Build and Tito's Handmade Vodka, paired-up a professional golfer with a foursome of golfers for multi-level tournament play.  This was not your typical charity scramble, but rather a tournament with both the foursomes, and the pros, vying for some coveted Heroes hardware!  A great day was had by all and in the end, over $73,000 was raised!
The 2018 Swing4Heroes will be held on Friday, September 28th, at Highland Golf & Country Club.  Stay tuned for more details!
---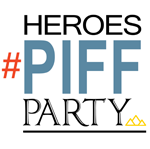 #PIFF Party
Bigfoot Yancey, Mike & Joe, Flat12 Bierwerks, Smoking Goose, Hoagies & Hops, and good friends all came together to support the Indiana cancer community on Friday, September 15th by raising $35,000.
The all-important money raised at these events help:
Cancer patients of all ages fight bravely
Researchers working toward better cancer outcomes
Caregivers seeking real support
---
Heroes Foundation events raise funds and build community around our mission, and present businesses opportunities to be heroes for the Central Indiana cancer community. Summit Sponsorship Packages and à la carte Event Sponsorships are available.