The Heroes Foundation: How One Man's Battle Became Everyone's Battle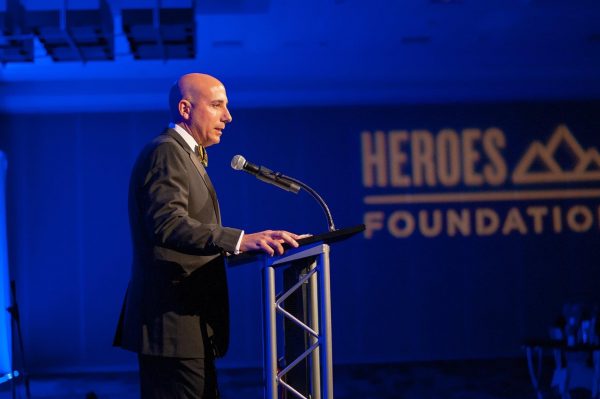 In the year 2000, Vince Todd Jr. was 26 years old and newly married to his college sweetheart.
He and Cindy were settled in Indianapolis and they were thinking about starting a family.
Life was going along just as he planned – or so it seemed.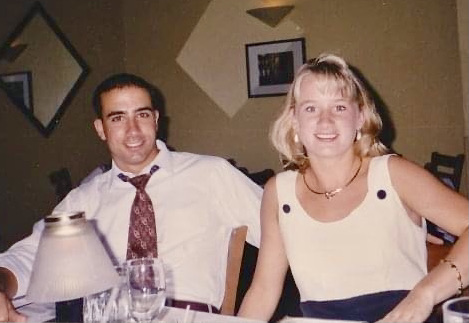 Vince's parents lived nearby in the house he grew up in.
When he and Cindy arrived for brunch on Mother's Day, his mom, Sue, was quick to point something out.
"She looked at me and she was like, 'Are you ok?'" he said. "I had lost a fair amount of weight. I was like, 'Yeah. I feel fine.'"
It wasn't just his mom who noticed.
Some of his friends started asking him about it too.
Soon, he developed a cough that wouldn't go away.
He went to the doctor.
"You're fit as a fiddle," his family physician told him.
So, he carried on with life.
Still, his symptoms persisted.
"The Friday before July 4th weekend, I couldn't stop coughing. I had two people at work come up to me and say, 'Are you ok?'"
He went back to his doctor and he sent him to get a chest x-ray.
"They did the first one and they came back and said, 'We want to do a CT scan now.' It was so quiet. The doctors were all huddled in the room and I couldn't hear what was going on. Finally, they came in and they were like, 'We have your doctor on the phone and he'd like to talk to you.' That's when I was like, 'Oh, something's not right.' And I could tell from his voice that he felt horrible. He was like, 'I don't know how else to tell you this, but there's a mass in the middle of your chest and we don't really know what it is.'"
The shocking diagnosis came days later.
Vince had Hodgkin's Lymphoma.
A friend referred him to Dr. Larry Cripe at the Indiana University Simon Cancer Center.
"Most people now know him as Chuck Pagano's physician," Vince said. "Larry specializes primarily in blood cancers. He said, 'If you're interested in being treated here, here's what I'm going to do right now.' Within an hour, I was laying on a table."
They tapped and drained his lungs, did a bone marrow biopsy, and scheduled him for six months of chemotherapy.
Vince's cancer journey had begun.
And while his diagnosis was good, going through treatment was anything but.
"At certain times I heard, 'At least it's one of the good cancers.' I understand where that's coming from," he said. "But I kind of hate that line because cancer sucks regardless and even the ones that are now 90-plus percent curable, it's not 100. There are still people who die from it."
It wasn't just the medicine that saved his life – it was the endless support from family and friends.
"We would come home from treatment and there would be something on our doorstep from someone we knew, but not really well," he said. "It was cool."
"A young 20-year-old guy left a box of Snackwell cookies, a sports magazine, and a handwritten note on the front porch," said Cindy. "Little things like that were amazing."
Then came the gift that changed everything.
"One of those days we came home and I received Lance Armstrong's first book, 'It's Not About The Bike,'" Vince said. "I flew through that book and at the end, Lance talks about why he started the Lance Armstrong Foundation, which today is known as LiveStrong. It triggered something in me. I wasn't laying on the couch saying, 'Why me?' I was laying on the couch saying, 'This is bull. I want to do something about this.'"
"We didn't want to just write letters and ask for money because we didn't know what we were doing," Cindy said. "We were just two 20-year-olds trying to figure out how to help. So, we decided to have an event and our friends and family jumped on the bandwagon and helped us."
Vince finished treatment in January of 2001.
In February, they celebrated with a gala, now known as An Evening With Heroes.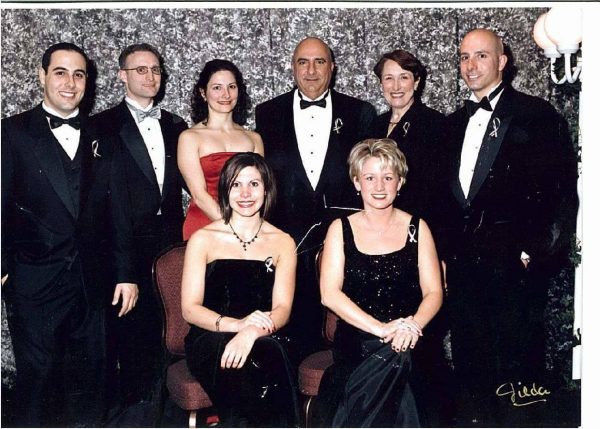 "Our goal was to raise $10,000 initially. Around 2:00 in the morning, we were sitting on the floor and a buddy of mine who was running the books at the time said, 'We're over $40,000,'" Vince said. "Sure enough, the next morning we all came back and we were at $43,000 and change."
The love and support of family and friends helped launch something bigger than they ever imagined.
The Heroes Foundation was formed with the mission of providing meaningful support to cancer patients in Indiana, education to promote cancer prevention, and resources to advance research for a cure.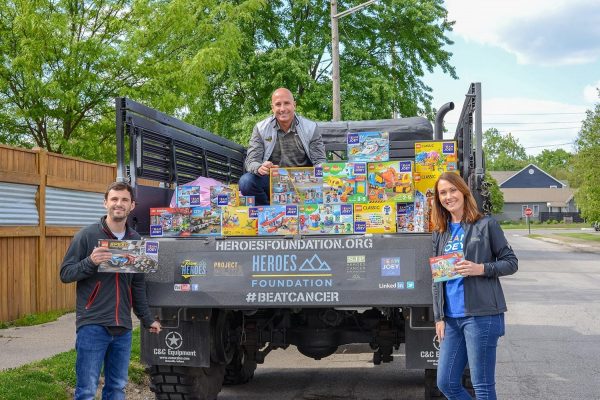 It's been 21 years since that first event and while much has changed – for Vince, one thing has not.
"I would say I'm as passionate now as I was on day one," he said.
The Heroes Foundation now has a staff, its own programs, and a variety of events that appeal to different demographics and help raise funds year-round.
When Vince Todd was diagnosed with cancer, the people around him became his heroes.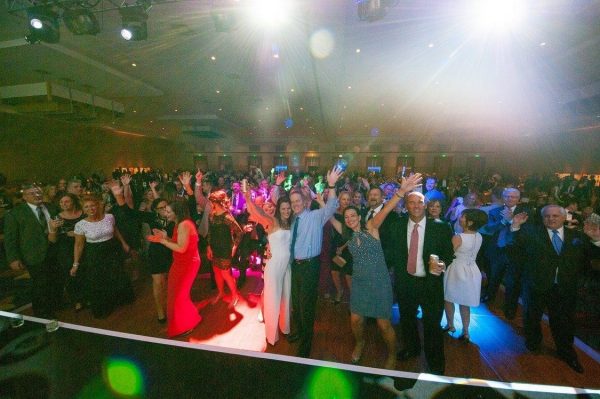 When he beat cancer, he and his heroes became heroes for others battling the same deadly disease.
"I still see so much more potential for the Heroes Foundation," he said. "And as scary as this sounds, while I'm still trying to help this thing progress forward – I'm now looking at it from the angle of, 'What does the Heroes Foundation look like beyond Vince Todd and beyond any of the other original cast members?'"
Vince and Cindy hope their three daughters will carry the family legacy forward with the same passion that's fueled them.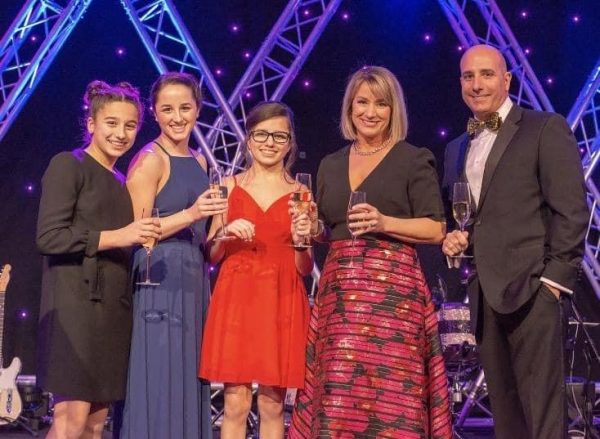 But they also hope they won't need to.
"Our goal is to cure cancer," Vince said. "And some day, I'd like to think it's going to happen – but it will probably be beyond my lifetime."
Until then, people need heroes to battle alongside them.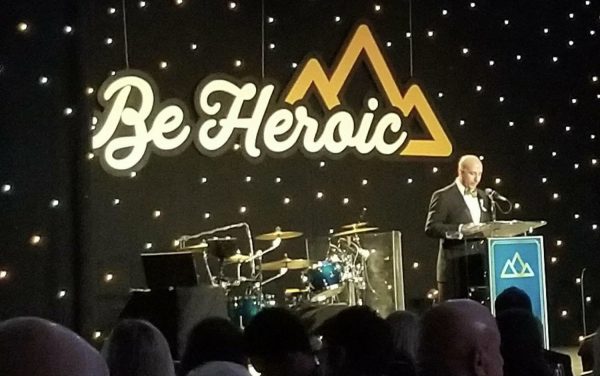 And every day, he'll get up and put on his cape.
For more information on the Heroes Foundation, visit heroesfoundation.org.
Next Article
Bargersville Girl Sells Scrunchies To Support Kids With Cancer
Cancer crept into Brooklyn's life at an early age. At 7 years old, her best friend, Addison, was diagnosed with an inoperable DIPG (Diffuse Intrinsic Pontine Glioma) tumor. "They were in first grade together when it happened," said Brooklyn's mother, Kim Butler. "They've known each other since preschool." Brooklyn also watched as her neighbor, Mason […]