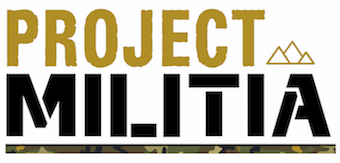 The mission of Project Militia is to educate people on the power of cancer prevention.
Project Militia is a force of ordinary citizens committed to waging a war on cancer in their communities. These dedicated individuals are Heroes Foundation foot soldiers, promoting cancer prevention and healthy lifestyles throughout the state of Indiana.
Tactically, this means raising awareness and education by providing literature, presenting facets of healthy living and cancer prevention, and offering promotional items at events related to the fight against cancer. Project Militia further spreads its fighting message by attending events and visiting children's hospital units in Hero1, a giant retired military vehicle. Our allies in these efforts include American Cancer Society, Livestrong, local cancer centers and others.
FUN Cancer
Prevention Resources II
It can be tough to follow a cancer-fighting lifestyle in Indiana! (We love our pork tenderloins.) Follow these 4 tips to help prevent cancer for you and your family.
FUN Cancer
Prevention Resources I
Check out our original cancer prevention Do's and Don'ts at the Heroes Foundation from two cancer survivors, including co-founder Vince Todd, Jr.
FUN Cancer
Prevention Resources
Download the "Are You a Hero Against Cancer" handout for 5 lifestyle shifts that can help you prevent cancer.
Project Militia Poses a
Triple Threat to Cancer
1. Serving as an additional platform for Team Heroes to promote healthy lifestyles and cancer prevention at running, cycling and triathlon events throughout the state, throughout the year.
2. Raising a ruckus by delivering LEGO kits to pediatric cancer patients as part of the Heroes Foundation's Team JOEY program and ourReconfigured Goddessbook to breast cancer patients.  
3. Driving awareness of the Heroes Foundation in Indiana and beyond through grassroots tactics.
Cancer Prevention

Needs You
Project Militia is the youngest Heroes Foundation program. Help us grow with a tax-deductible donation.
Meet
HERO1
Yep, we drive a big truck. Hero1 is the giant, rolling mascot of Project Militia.
Donate to the Heroes Foundation
Today

.