Hoosier Holds Running Tour Of March Madness Sites To Fight Cancer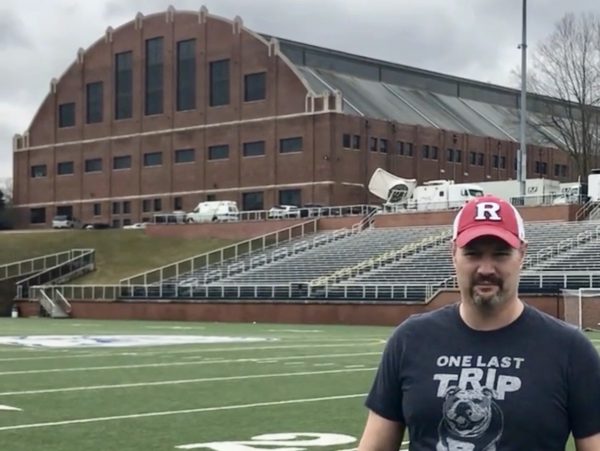 When Kevin Fine moved from New Jersey to Indianapolis in 2007, he and his family found a big city with a small town feel.
"I was flying out for my first week of work. It was one of those planes, trains, and automobiles kind of stories where I'm with this guy, we were getting bumped off flights. He was from Indianapolis, but lived in the Philadelphia area. I was from the Philadelphia area and moving to Indianapolis. We hit it off and he drove me to my job our first week. It was a really nice Hoosier hospitality kind of thing."
His new friend left him with a description of Indianapolis that's stuck with him all these years.
"He was like, 'Indianapolis is a lot like vanilla ice cream. It might not be your first choice for dessert – but in the end, vanilla ice cream is pretty good.' The guy nailed it,'" he said. "I kid you not – six months later, he moved four houses down from me."
After moving to Arizona in 2012, Fine had an opportunity to move back east in 2015, but decided to move his family back to Indiana instead.
"I told people, 'We're moving back to Indianapolis because it's home.'"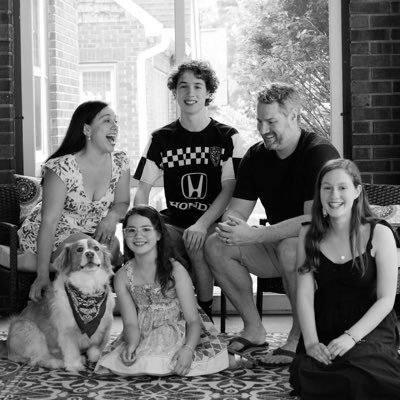 Now an adopted Hoosier, he takes great pride in Indianapolis and everything it has to offer. He was introduced to the Heroes Foundation by Chairman and Co-Founder Vince Todd.
"I went to An Evening With Heroes and saw all the programs that were going on. To have a local organization that is outreaching to cancer families – everybody knows somebody who has been affected by it," he said.
Fine's sister is a survivor and he's lost cousins to cancer. He knows how important that personal support is.
"That statement, all politics are local – everything is local. And that's probably why we're so tied to Indianapolis. It's a place where you can find a community and people are trying to do good things for the community. That local point of contact is really important. It's what makes it a great city."
This year, Fine got involved in the Fit4Heroes virtual fitness campaign as a way to get active and raise funds for the foundation.
"The timing of it was perfect because it's winter. It made me have a goal," he said. "I am a sports fan. If people are lining up and doing potato sack races, I'll watch and I'll play."
All he had to do was come up with a fitness plan and find some sponsors.
As a sports fanatic and a prideful Hoosier, Fine was inspired by the NCAA Men's Basketball Tournament, which is being hosted entirely in Indianapolis this year due to the COVID pandemic.
"I'm going to go to the places in Indianapolis where the games are going to be held. I may hit upon a couple other points of interest as well. It's about 23 miles around, so I'm going to run that distance over the course of the two weeks." But, he disclosed, "It may not be perfectly mapped out."
Follow me on my Tour of March Madness in support of the Heroes Foundation!
2 weeks till Selection Sunday!🏃🏻‍♂️🏊🏼‍♂️🔨https://t.co/503cpMblrG pic.twitter.com/ABBcYzFVfB

— Kevin Fine (@kfine39) February 28, 2021
Fine is hosting his own March Madness preview while getting fit and raising money for cancer support in Indiana.
He'll finish up his Tour de Indianapolis on selection Sunday with a swim from his house to the NCAA headquarters Downtown Indy – with one minor modification.
"The White River is cold and it's not deep enough. So I'll be swimming in a pool 8.69 miles," he said. "On the final day, the video is probably going to be me sprinting down the grass in front of the NCAA headquarters in a swim cap, goggles, probably clothed, maybe barefoot – we'll see what the weather is like."
With a spotlight on Indiana during the month of March, there will be plenty of talk about Hoosiers – what a Hoosier means, what a Hoosier is, and what a Hoosier does.
He may be from New Jersey, but make no mistake – Kevin Fine is a Hoosier.
A sports fan with a big heart and a love for the community he's found in the Hoosier State, he's giving back to make it a better place for others.
This year, the road to the Final Four begins and ends in Indy.
As the first games tip off, Fine's big dance will be over.
He's hoping for a Cinderella story for his alma mater, Rutgers.
But helping beat cancer makes him a winner no matter what.
You can follow Fine's tour on Twitter and Instagram at @kfine39.
To contribute to his campaign, go to: https://beheroic.heroesfoundation.org/fundraiser/3132024.

The mission of the Heroes Foundation is to provide meaningful support to cancer patients, education to promote cancer prevention, and resources to advance research for a cure. For more information, visit HeroesFoundation.org. 
Next Article
Heroes Foundation Adds Heather Lloyd As Content Coordinator
INDIANAPOLIS —The Heroes Foundation is pleased to announce the addition of Heather Lloyd in the newly created role of Content Coordinator. A former news anchor and reporter, Heather Lloyd spent five years writing for the Indianapolis Colts and ingrained herself in the Indianapolis community telling stories about the players, cheerleaders, and fans. From schools to […]