Bargersville Girl Sells Scrunchies To Support Kids With Cancer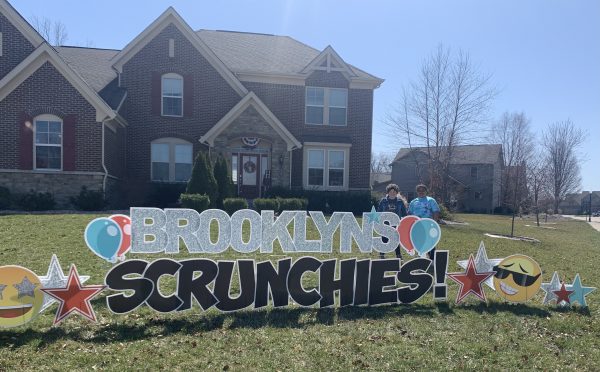 Cancer crept into Brooklyn's life at an early age.
At 7 years old, her best friend, Addison, was diagnosed with an inoperable DIPG (Diffuse Intrinsic Pontine Glioma) tumor.
"They were in first grade together when it happened," said Brooklyn's mother, Kim Butler. "They've known each other since preschool."
Brooklyn also watched as her neighbor, Mason Garvey, battled embryonal rhabdomyosarcoma.
As a parent, Kim tries to protect her daughter and also prepare her.
"I've always been very open and honest about how bad Addison's cancer is because I want her to understand," she said. "When Mason passed away, that was really hard. She's very aware, but she also wants to help as best she can."
When Addison was first diagnosed, Brooklyn made her a blanket to take to Cincinnati for her first radiation treatment.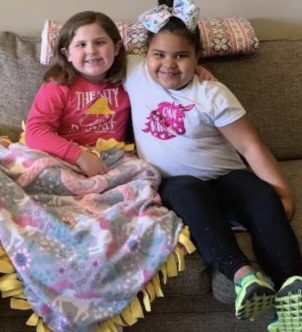 "I always try to turn everything we do into a positive," Kim said. "I'm a crafter and she's turning into a little crafter. So, that's kind of what we do. When something bad happens it's like, 'Ok. What can we make for somebody?'"
But it was another young crafter who inspired her to use her hobby for a cause.
"I know a girl from Franklin. Her name is Emma and she started Emma's Bows for a Cure when her teacher passed away from cancer," Kim said. "In December of 2019, I took Brooklyn to a sale to buy some bows from Emma and that sparked something. I was telling her what Emma used the money for and you could tell she wanted to do something. I said, 'Well, let's think about it. What could you do?' We came back to the house and Brooklyn loved scrunchies at the time and I was like, 'Let's watch a couple YouTube videos and see if we can do this.' And that's where it all started."
Brooklyn started selling the scrunchies she made to her friends.
When she had enough money, she knew what she wanted to do with it.
"We talked a lot about Addison going to Cincinnati and what it takes to do that," Kim said. "Addison was the first one we gave a gift card to. We gave her a gift card for gas and to get snacks on the road."
Shortly after that, she gave Mason's family a gift card to O'Charley's.
It's a way for Brooklyn to feel like she's helping and it's a way for her and Kim to spend time together.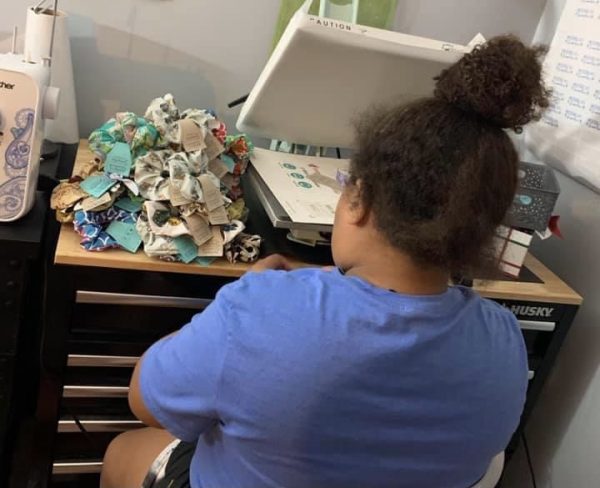 "It's a team effort. She's got a beginner's sewing machine. But I step in and close them off for her. It's a lot of fun," Kim said. "I just put it on my Facebook page and between friends and family, people I work with, people in the neighborhood – she sells out almost immediately."
Last Saturday, Brooklyn held her first sale in the driveway of their home.
"Addison was there all day with us," Kim said. "Brooklyn would go over the prices and then Addison would tell her story."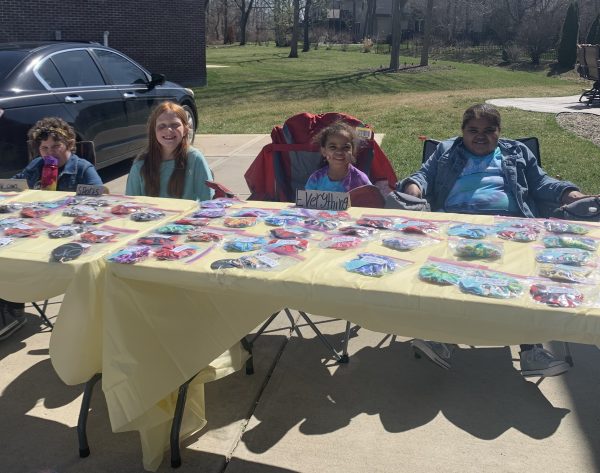 Mason's family came by.
And so did the parents of the little girl who inspired it all.
"Emma's parents came to support Brooklyn," Kim said. "I told them, 'Your daughter started this and hopefully, it will continue.'"
Emma inspired Brooklyn and who knows who Brooklyn will inspire.
But that's the idea of paying it forward.
Brooklyn's goal last weekend was to raise $250 for The Cure Starts Now, which focuses on finding new treatments for childhood brain tumors. On Thursday, she dropped off a check for $770.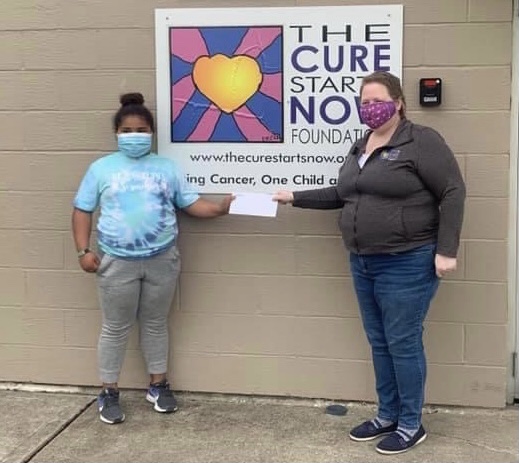 "I told her, 'In this money, one dollar could find the cure that will keep Addison here forever,'" Kim said. "Our hope is that Addison will graduate with Brooklyn and she'll be here forever and this cancer will be gone."
Until that day comes, they'll keep fighting.
"The support from Brooklyn, her family, and the entire community is so humbling," said Addison's mother, Heidi Varns. "It's going to take actions from supporters like selling scrunchies and other fundraisers to help find a cure. And having the strength from our army is what keeps us fighting and pushing through."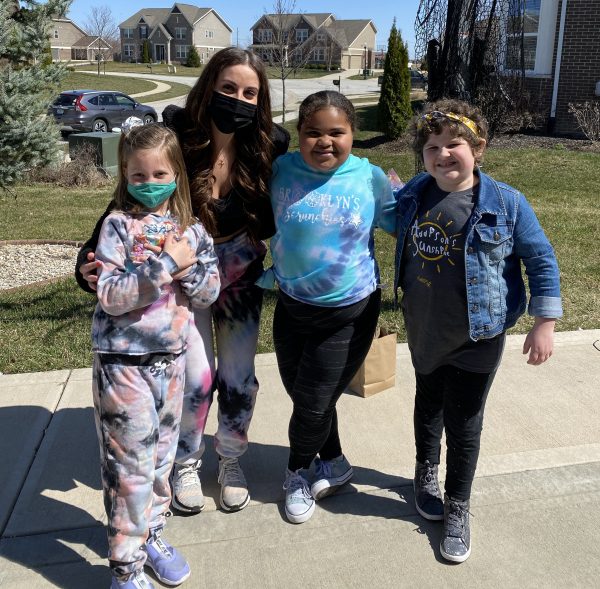 To win this battle, it will take all of us.
Everyone can have an impact.
And anyone can be a hero.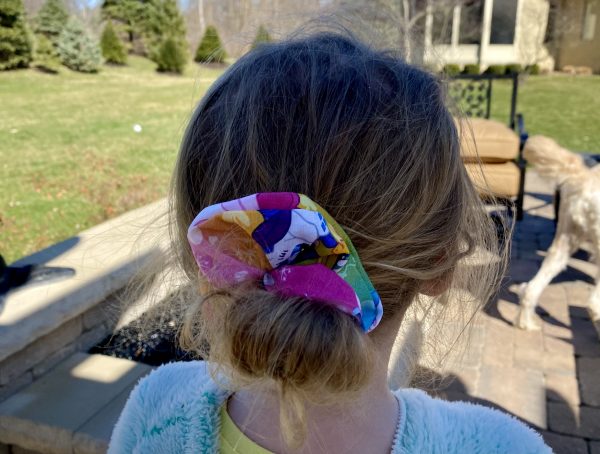 Brooklyn is helping to beat cancer – one scrunchie at a time.
The mission of the Heroes Foundation is to provide meaningful support to cancer patients, education to promote cancer prevention, and resources to advance research for a cure. For more information, visit heroesfoundation.org.
Next Article
Lindy Thackston Shares Her Cancer Story To Give Others A Fighting Chance
For Lindy Thackston, life before cancer was busy, fulfilling, and free. She was juggling three dream jobs – morning news anchor at FOX59, public address announcer for the Indianapolis Motor Speedway, and until last year, Pacers game night emcee. Lack of sleep was a way of life for the working wife and mom. Her busy […]